6 Reasons Why Content is the Most Important Part of Your Website
Maybe we're biased, but content has to be the most important part of any website. Sure, the design accounts for a lot, but what use is a good website design without attention-grabbing headlines or a persuasive product page? Content is what delivers your brand's message into the hearts and minds of your audience. Design just enhances the effectiveness of great website copy and tag lines.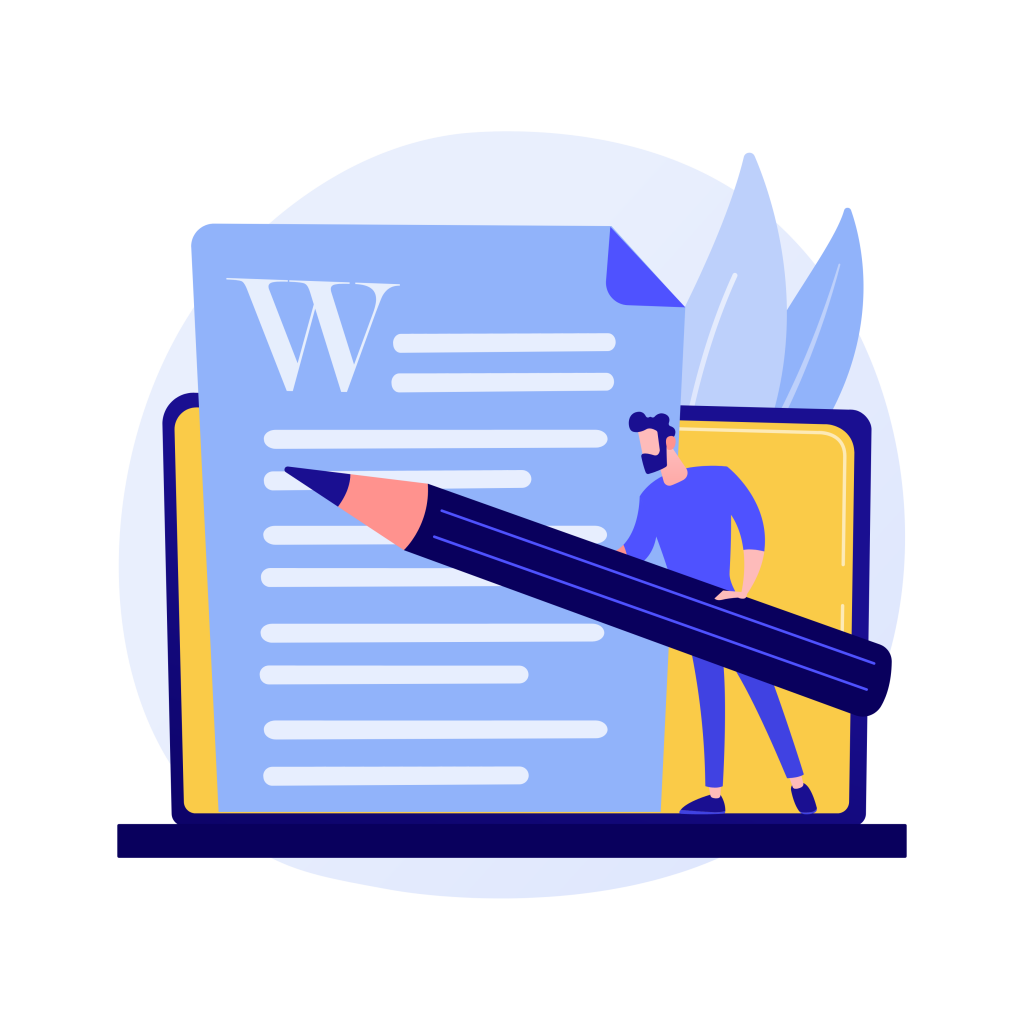 You can always get a message across with images and pictures, but it will never be as clear as when it's spelled out in writing. Content is the crux of your website, and all other elements – videos, images, design – are designed to support the written words on your page. Don't believe us? Here are 6 reasons why content is the most important part of your website.
Why content is the most important part of your website:
It educates & provides value to visitors
The main purpose behind website content is to state what your product/service is and tell users why they should be interested. High quality content must answer their questions and concerns then and there, so they don't feel the need to click elsewhere to get the information they're looking for.
You also want to make sure that your content uses language that speaks to your target audience and their needs, thereby providing value. This helps you attract the relevant audience, keep them engaged, and entice them into taking a certain action on your website (e.g. buying something or making an enquiry). Good website content should also improve the user experience of your website by helping visitors navigate your pages and easily access the information that they need. The more clearly you can direct users towards a CTA, the more likely they are to convert.
This is the type of content you'd usually find on a homepage, product/service page, about page, and blog post, as well as reviews and tutorials. If you fill these pages with high quality content, then users are more likely to be engaged by what they read and stay on your website for longer.
It's essential for SEO
There's no SEO without content. The role of a search engine is to find relevant content for users, and if your website can provide that content then you'll attract more users. Written content is one of the main ways you can tell search engines what your website is about and who it's for. This content directly communicates with search engines, and in turn, they'll display your website in results when someone searches for something relevant.
You must have high quality, valuable content for it to succeed with SEO. This helps you generate a high click through rate and backlinks for your website. The more that you can draw users to your website, keep them engaged, and get them to click on your content, the better it will look in the eyes of the search engine. Google is able to see that your website is informative and engaging users, and in turn will improve your rankings.
A good SEO content strategy involves using the right relevant keywords and placing them strategically within your website content (but not too much), creating backlinks, and bringing in visitors. Without content, an SEO strategy is entirely useless as there's nowhere for keywords to appear, no pages for visitors to read, and no information for search engines to link to. If you're legitimately creating great content that engages your target audience, then the rest flows naturally. 
It establishes brand awareness
Website content can position your business as knowledgeable leaders within their industry and help to establish awareness of your brand. The best type of content for this is answering user queries, posting tips and information, how-tos, informative content, case studies, and so on. This all helps to position your brand as an authority or expert in your industry, helping to elevate your reputation online and make users more likely to trust you.
Establishing yourself as an industry thought leader can help you build trust with your customers and make them more likely to convert. Again, this content needs to be of a high quality and informative/relevant to your users. If people find your content engaging, educational, funny, insightful, or even controversial, then they'll likely share it with others and increase your brand visibility online.
It increases traffic & conversions
When you combine high quality content with SEO, you should start seeing a steady flow of organic traffic to your website from search engines. Valuable content has an extremely long lifespan and can continue to bring in good traffic even years after publication. When done right, content will increase your visibility on the internet. This will bring in more traffic and in turn more conversions or sales.
A big part of sales generation is building trust with your audience. And there's no way that you can do that without having content that speaks their language and allows them to identify with your brand and what you're selling. It's estimated that around 77% of consumers read online content before making a purchase. The more content you have on your website, the more opportunities you have to dispel fears, answer questions, provide product reviews, and answer FAQs to help audiences convert.
It's important for marketing
There are two types of content: the standard content required on every website (e.g. about us page), and then content used for marketing. Content marketing is all about creating and sharing content pieces in order to grow your business and acquire more customers. This is one of the best ways to market your business and website in 2021. The type of content you can use for marketing include blog posts, infographics, whitepapers, ebooks, news, videos, case studies, how-tos, and informative content.
A good content marketing plan should involve frequently publishing information on your website. This in turn helps to elevate its position in search engines. This is why content is so closely related with SEO. The best type of content you could create for this purpose is evergreen content, which stands the test of time and stays useful over time. This helps to bring in traffic even years later. Good types of evergreen content includes top ten lists, case studies, instructional videos, and 'how to' articles.
It establishes product differentiation
The content that you publish on your website helps to shape your brand's unique positioning in the market. This helps you to stand out from the masses and offer differentiation in your website presence. No two companies will do content the same (unless one is being a copycat!). Things like tone of voice, humorous or serious content, and the angle you choose to go with all establish your brand's personality online. Content will help your business find its unique voice and project that to users so they better understand your brand and connect with your message.
Make your content stand out
It's not enough to just have any old content on your website. It needs to be high quality, informative, and speak the right language to attract, engage, and convert your target audience. If you're not sure where to start in terms of content, or need some help brainstorming the right type of content for your website, you're already in the right place. Get in touch with our team and let's unlock your website's potential with great content.