How to Know it's Time to Outsource Your Blog Writing
We've all seen it before: small business owners thinking they can do it all themselves! It's commendable and completely understandable. It's especially common in the early stages to try to tackle all aspects of running a business. Owners may find it hard to pay someone else to do work they can do themselves, or struggle to trust someone else to represent their business for them. Fair enough! Your business is something you've worked hard on, and it may be hard to let go of some of the control. That said, outsourcing tasks can be the best thing you've ever done for your business. It frees up time for you to focus on things that only you can do, and prevent you from burning out or spreading yourself thin.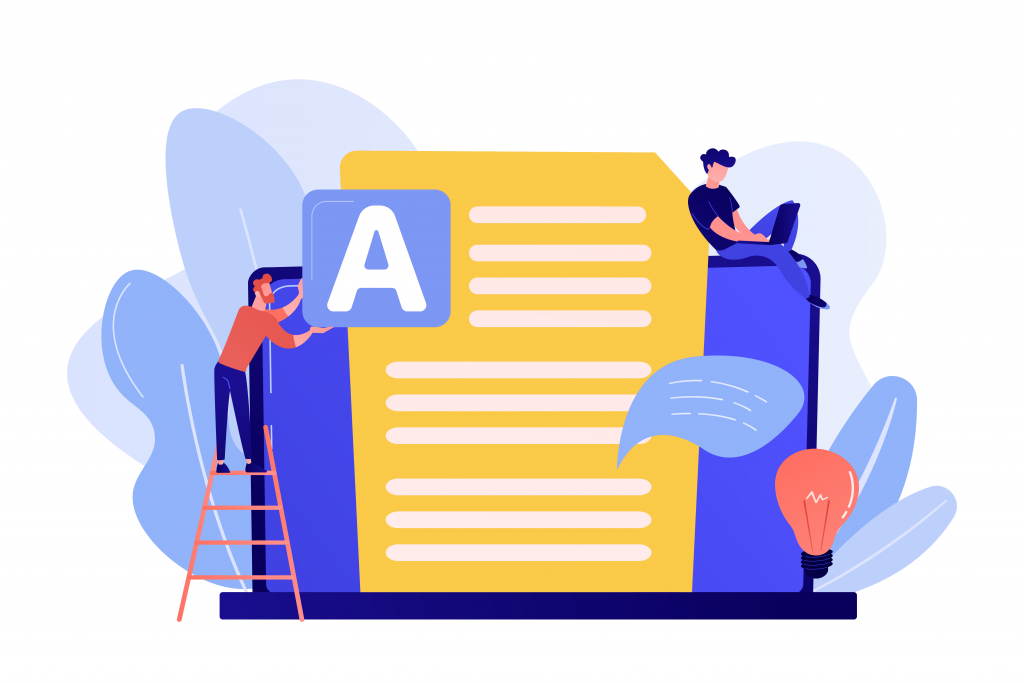 If you're not sure if you should outsource your blog content, here are some signs that it may be time to let go:
1. You're lagging behind,
2. You're burning out,
3. Writing is not your strongest skill,
4. You don't know how to promote your posts,
5. You're missing blogging opportunities,
6. You're not getting results.
Let's look at each of these points in depth.
1. You're lagging behind
When was the last time you posted a blog article? If you haven't found the time (or energy, or motivation) to write a blog post in several weeks, then it may be time to outsource your blog writing to people who do have time. Don't feel bad about lagging behind – it's understandable. When you're busy running your business and also trying to do the marketing yourself, you'll be focusing on tasks that have immediate results. And while posting a blog article is gratifying, the impact on your business is not immediately visible. This is why it's so easy for business owners to put blog writing so low on their priority list when they're busy.
The truth is, blogs will bring in a great amount of traffic and engagement, but it takes time. If you're unable to consistently post, then the results will take even longer to appear. And this is how so many business owners end up abandoning their blogs entirely and missing out on the opportunities they can bring. Don't wait and think the time will magically appear – if you're already lagging behind or not posting as often as you'd like, then it's time to outsource!
2. You're burning out
Maybe you are managing to consistently post, but at the expense of sleep, fun, or rest. Eventually, you'll find yourself growing increasingly tired, stressed, and burnt out. This is one of the biggest signs that it's time to stop trying to do everything yourself and seek some help. If the thought of writing a blog article is making you feel overwhelmed, don't put yourself through that stress. Outsource your blog writing to a team who can do it in the background while you concentrate on other aspects of your business (and get some rest!)
Trying to do everything can lead to spreading yourself thin – which means that you won't be putting your best work out there. If you want to maintain high quality across your business activities, then you need to start outsourcing tasks you don't have time for. Sleep is necessary, rest is necessary. Someone else can take care of the blog writing for you. Imagine the weight off your shoulders when you know there's one less task on your list every week. And more energy to give to other aspects of your business!
3. Writing is not your strongest skill
OK, let's be honest. Everyone can write, but not everyone can write well. If writing is not your strongest skill, then you need to be honest about that and accept it for what it is. Would you try to draw your own website graphics or logo if you weren't a talented creative? Probably not! The same goes for writing. It's not enough to just have a consistently updated blog. The writing needs to be good, it needs to be engaging, and it needs to be valuable. If you want your website and business to look professional, then high quality writing is a must. And if you're looking at your blog posts feeling that something is lacking, then it's probably a good time to pass the job onto a professional writer.
4. You don't know how to promote your posts
Maybe you're a great writer and you've got plenty of time to pump out those blog posts. Great! But do you have an effective content marketing strategy to get those posts seen? If you feel like your blog posts are just sitting on your website unread, then they probably need some promotion! There's a lot that goes into creating a content strategy, including SEO optimisation, social media promotion, and content marketing. All of these strategies work together to get your blog more engagement.
Perhaps the blogs you've been writing haven't been thoroughly researched and aren't intriguing your target audience. Maybe you need catchier headlines, better photos, more subheadings. Outsourcing your blog content to professionals means that you'll have a dedicated team out there ensuring that your blog is getting read and doing your website some good.
5. You're missing blogging opportunities
Have you been in a position where your business experienced massive growth or exciting news, but you were so busy in it, that you didn't have the time to write about it? Perhaps the industry you work in has undergone some deep changes or a story went viral that's related to what your business does. These are all amazing missed opportunities for blogging! If you're too busy running the business to make the most of great blogging opportunities, then it's time to outsource your content writing. Just one well-timed and relevant blog post can bring in tonnes of customers, and you never want to miss out on these opportunities. Having a dedicated content writing team is the best way to capitalise on opportunities and make sure they get written about before they become irrelevant.
6. You're not seeing results
If blog writing is low on your priority list, it shows. Low quality blog posts can be lacklustre and fail to engage your audience and get the results you need. If you want your blog to be successful and help bring traffic to your website, then they need to be exciting, engaging, and consistently high quality. The only way to achieve that is by having a team that's dedicated to writing your blog posts – it's simply not something that can be done on the side when you're already drained of your energy and creativity. You don't want to take time out of your day to work on a blog that's going nowhere or not getting results – that makes no sense! Save yourself the energy and time and outsource your blog writing to a team that knows how to get the results you're looking for.
Time to outsource your blog writing?
Did any of the above points ring true for you? It may be hard to relinquish control, but your business will be much better for it. Give yourself one less thing to do and outsource your blog writing to a dedicated team that knows how to engage audiences and get results. Luckily, you're already in the right place. At 360ContentCare we have one objective in mind: creating high quality content that speaks to your audience. Get in touch with our team and see how we can help you grow your blog so you get the results you need!